After the glitz and glamour of The Burj Khalifa and other sparkly Dubai attractions, it's always refreshing to see the other side of town where the buildings are a few floors high and the skyscrapers tower in the distance.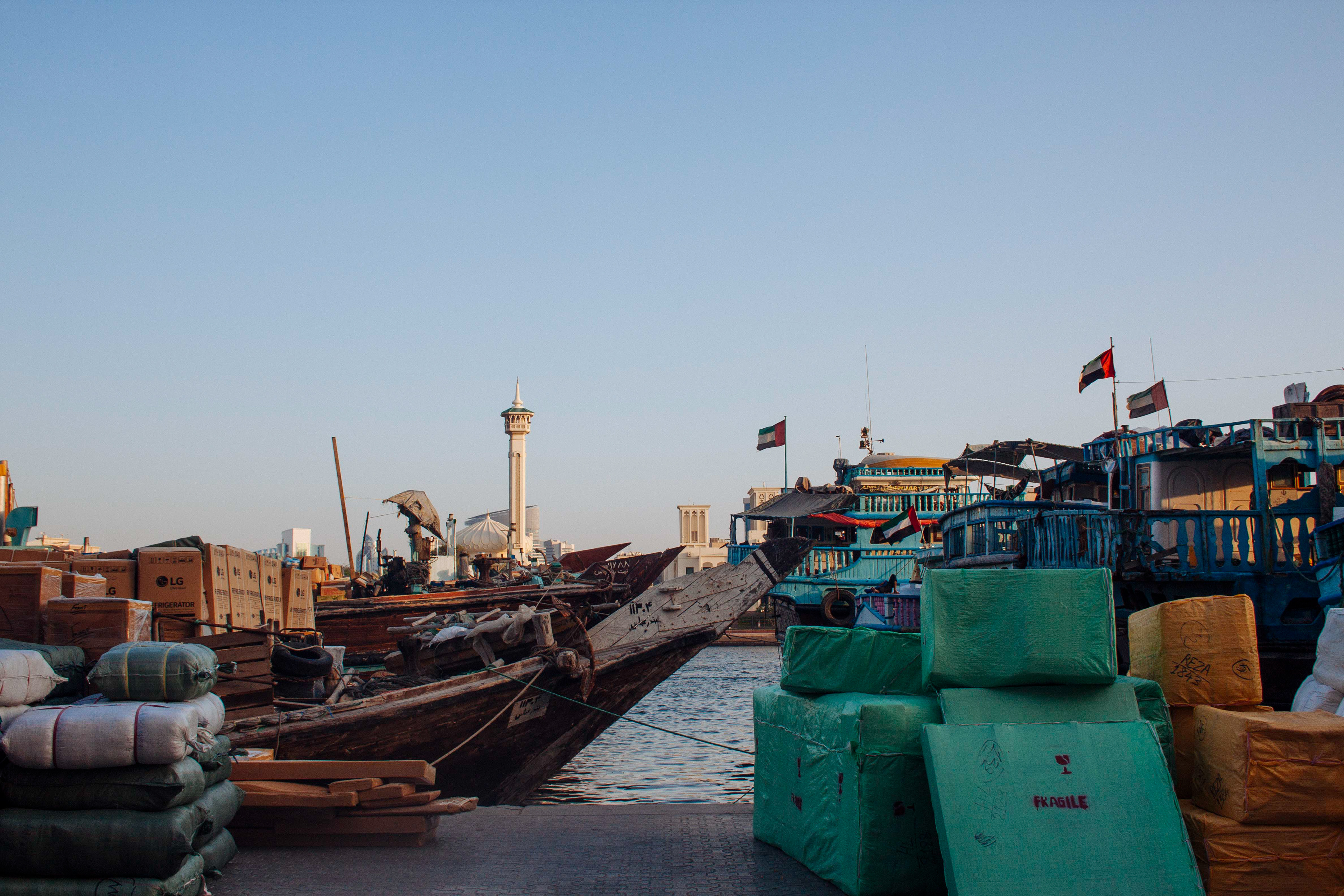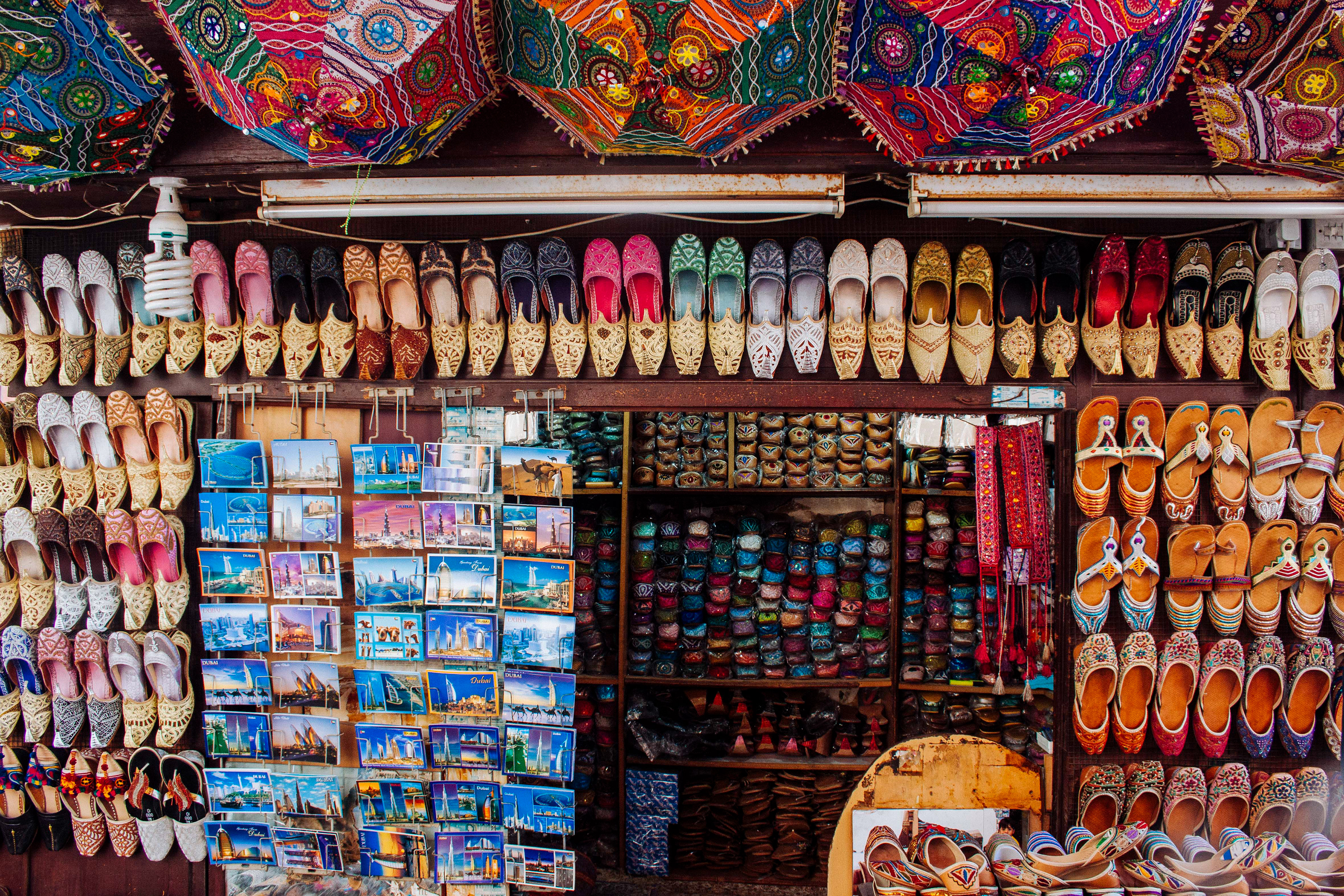 The markets are filled with cute little spice stores, tumbling fabric stands and lots of places to purchase gifts. You will be hassled to buy shawls for your family and ushered into shops to have a look around but the atmosphere is friendly and you will be called either "Shakira" or "Maria" at some point.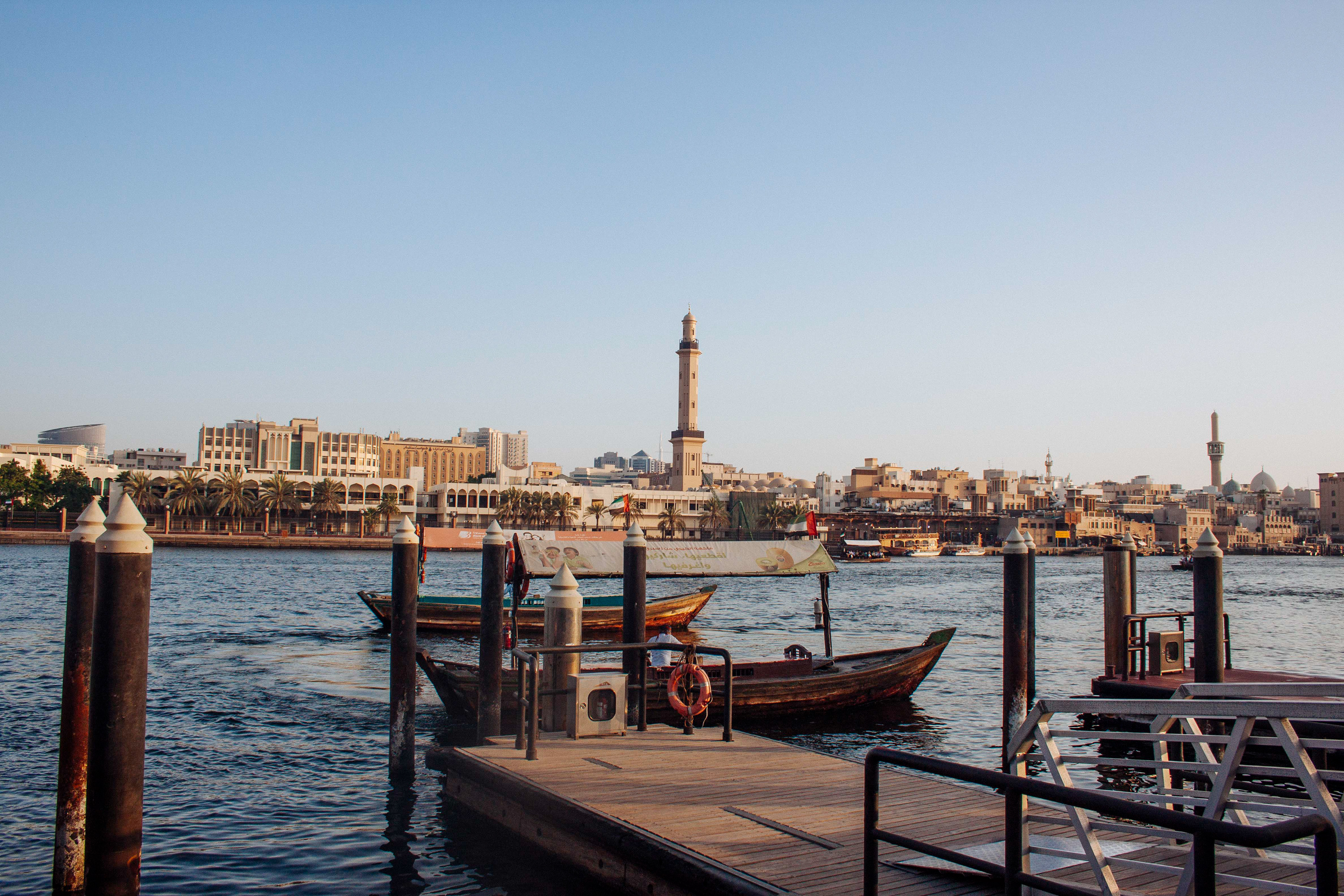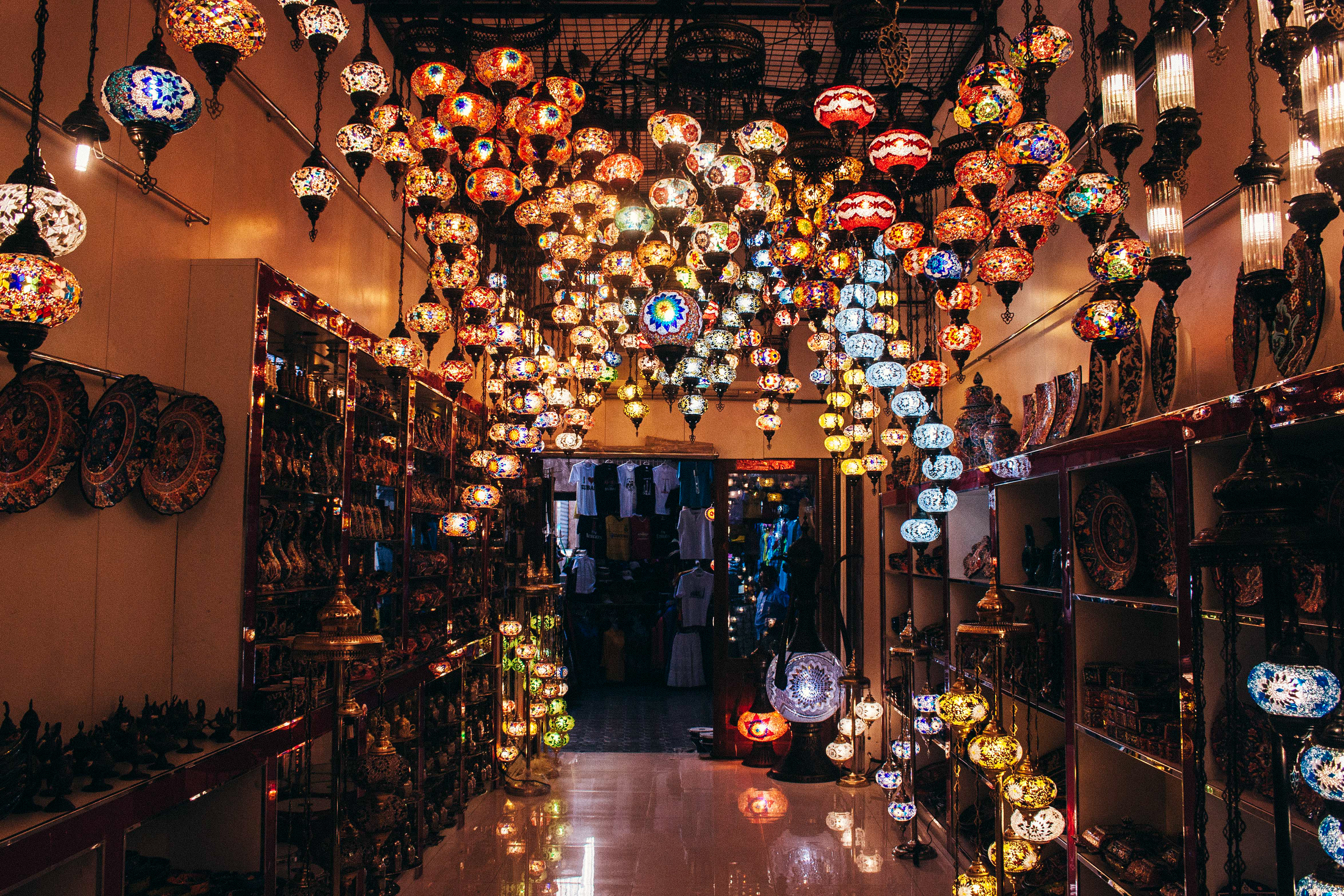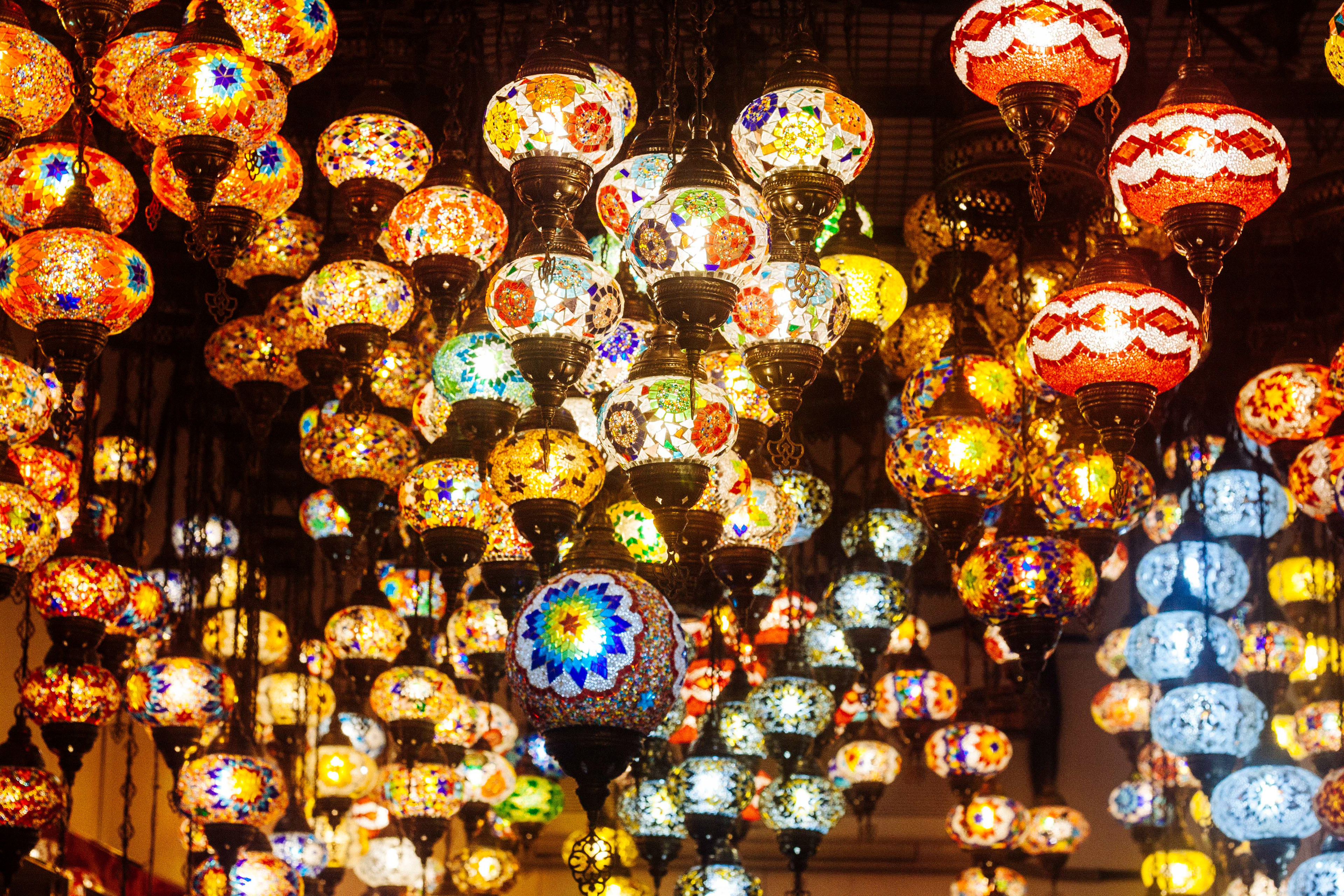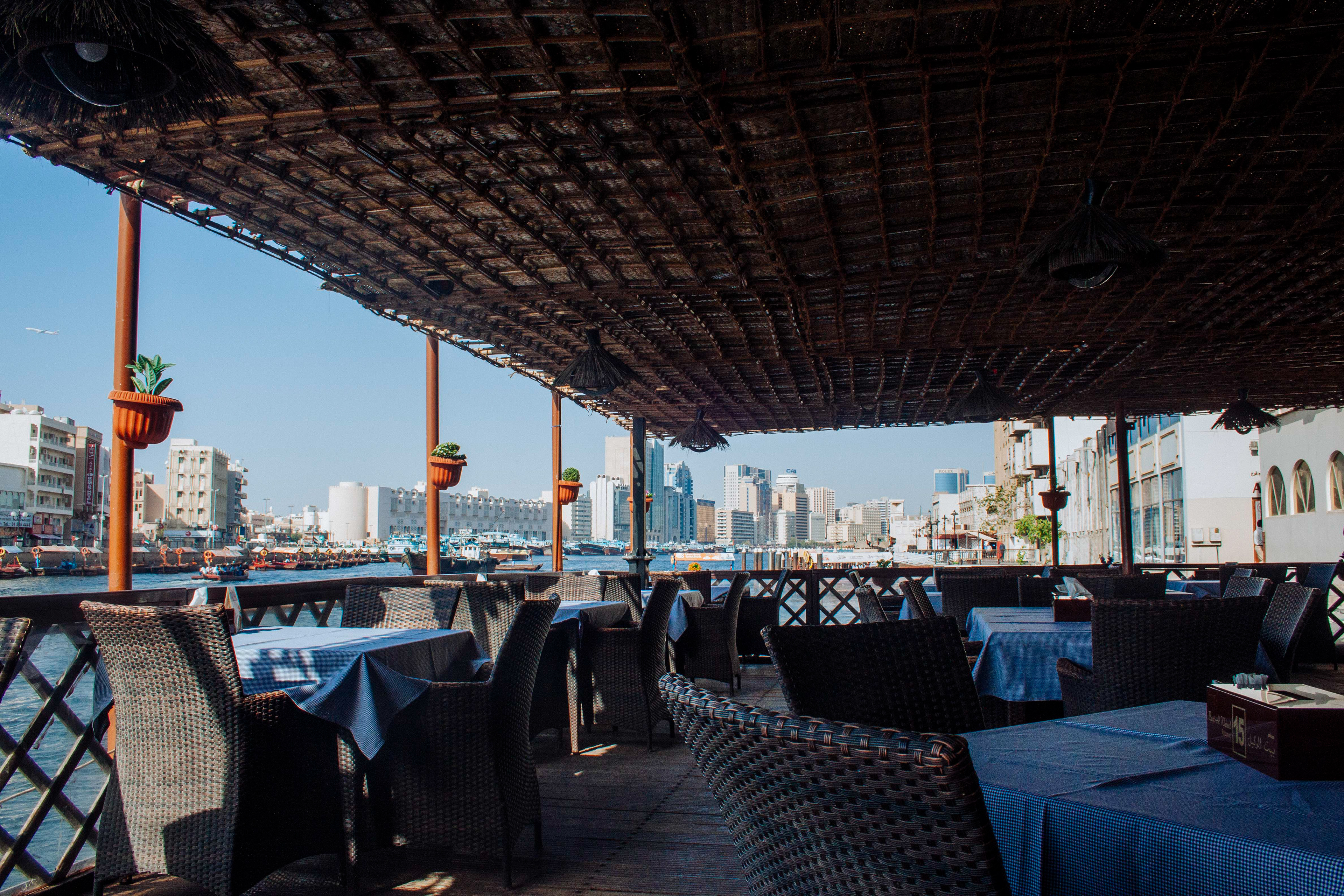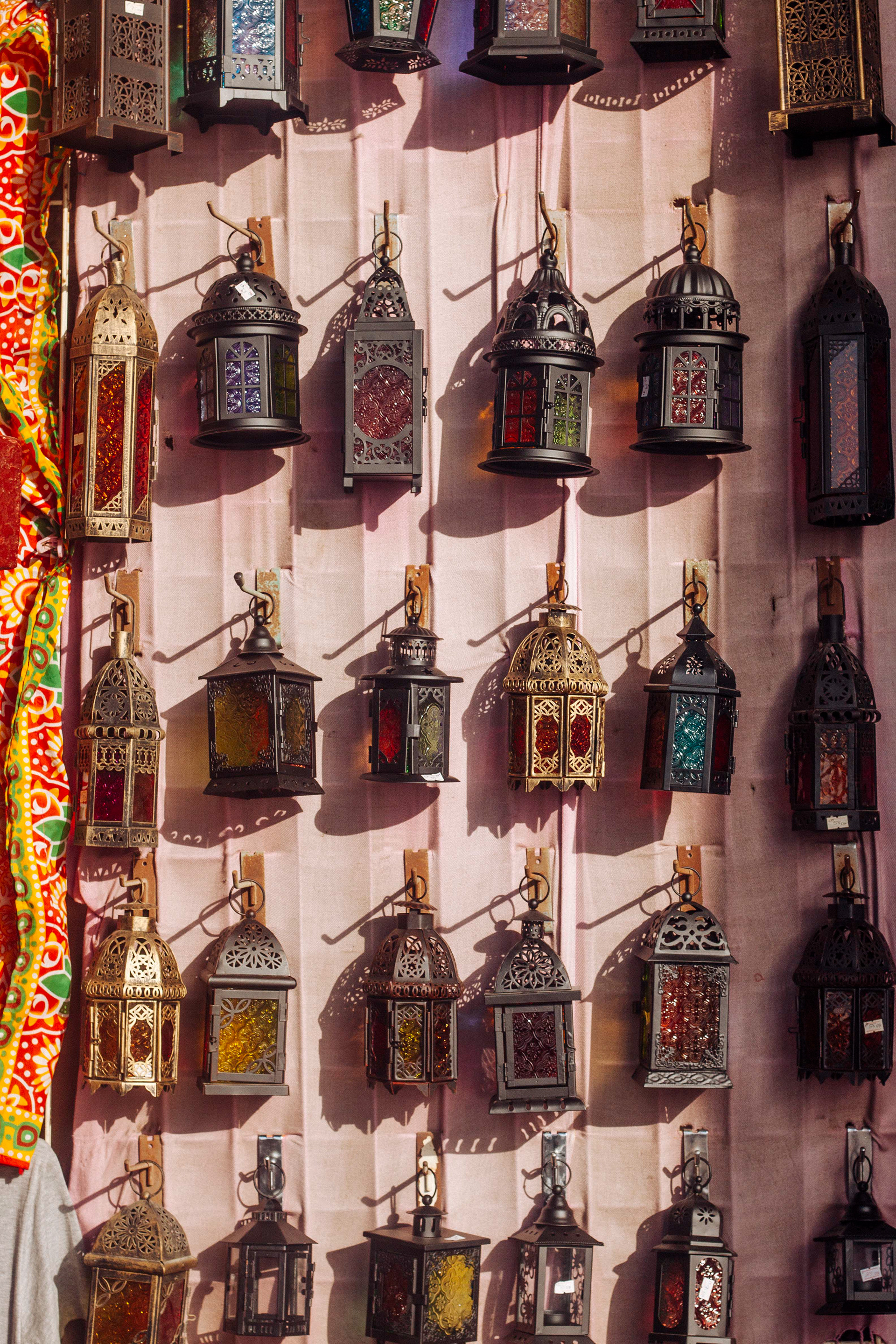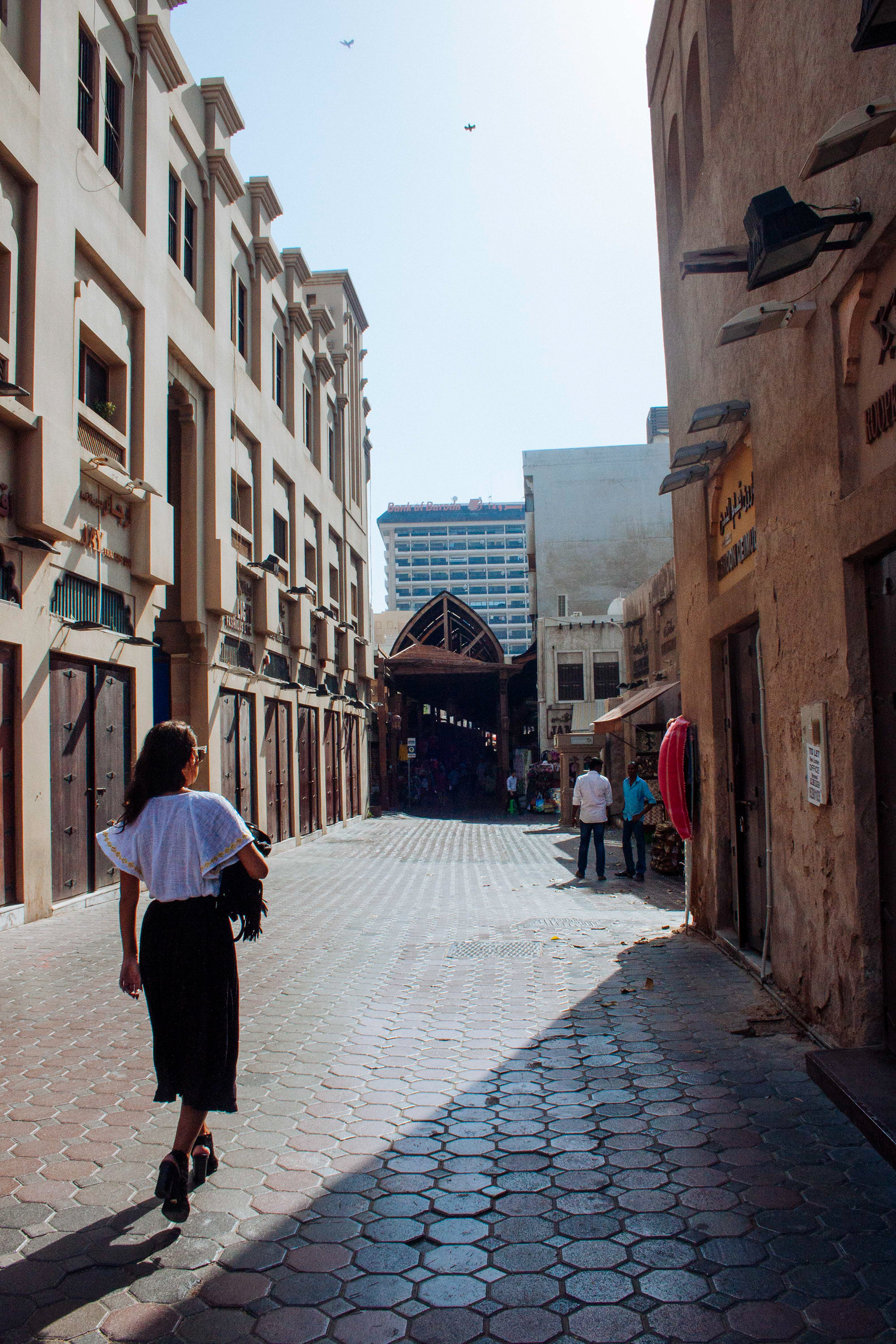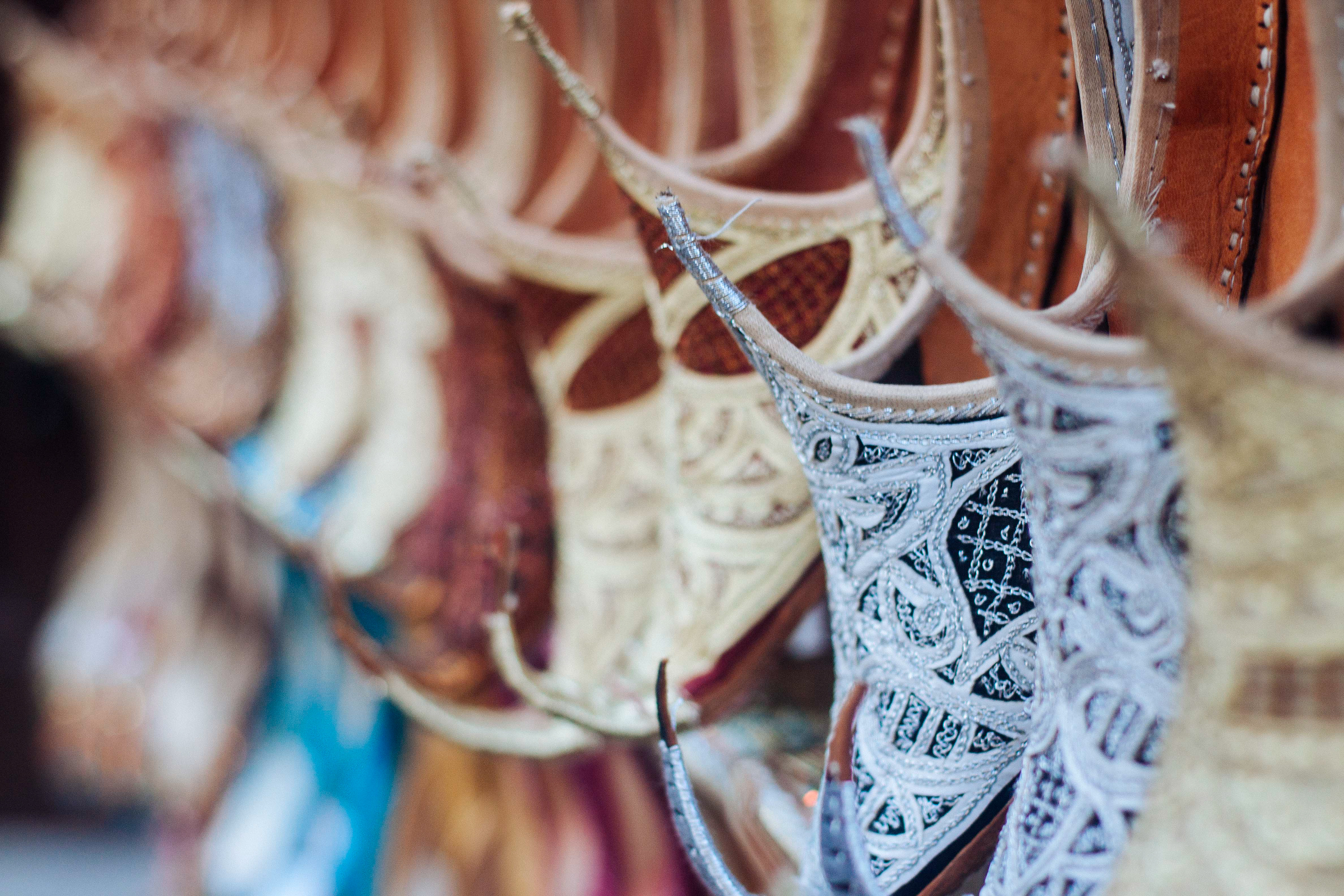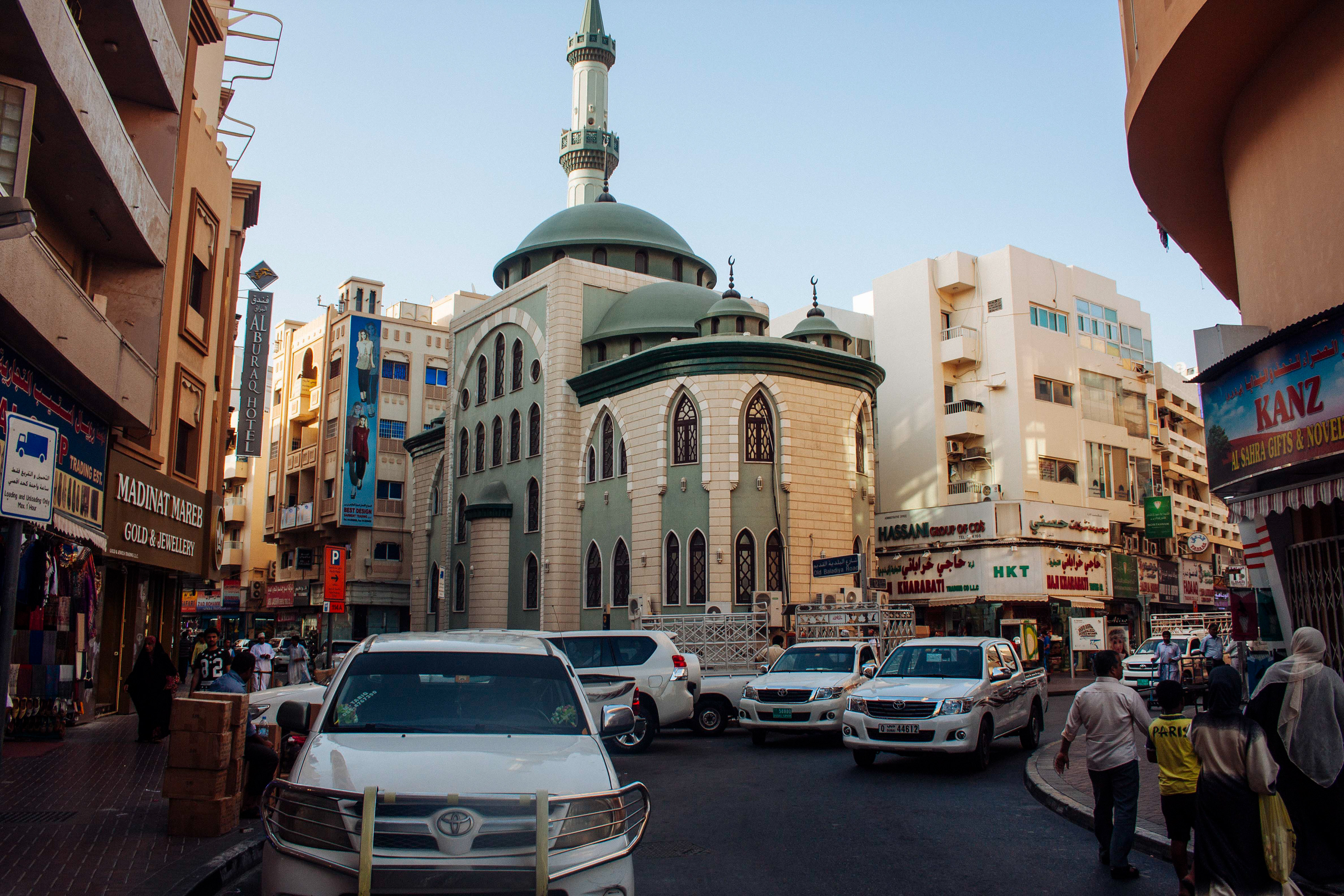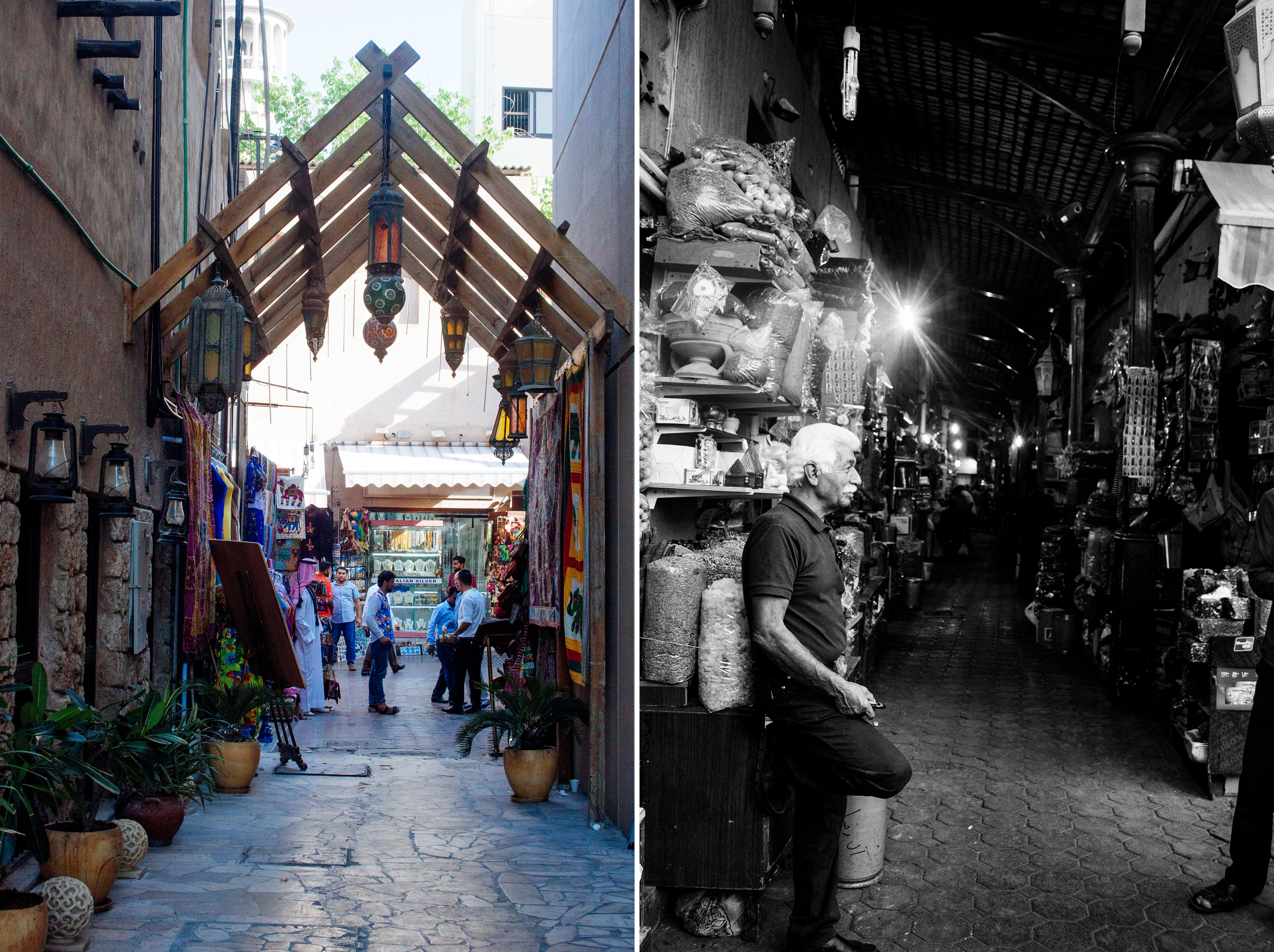 We started at the spice markets and worked our way through, stopped for a very cold drink and food at Bayt al wakeel, which has gorgeous views of the creek, you can really relax here and watch the boats, I'd recommend going late afternoon as the heat is a little more bearable and watching the sunset is beautiful. We then made our way to the boats which costs 1 Dirham to take you to the other side to the gold markets, (That's 20p or around 25 cents)  I couldn't believe how cheap it was.
It's crazy to think that some people say Dubai has no culture when the creek is here, showing off all of it's history. When you're tired of the glamour and need a change of pace and scenery the creek is absolutely somewhere you should visit.